"Learn to die and you learn how to live."  
            - Morrie Schwartz via Mitch Albom, Tuesdays with Morrie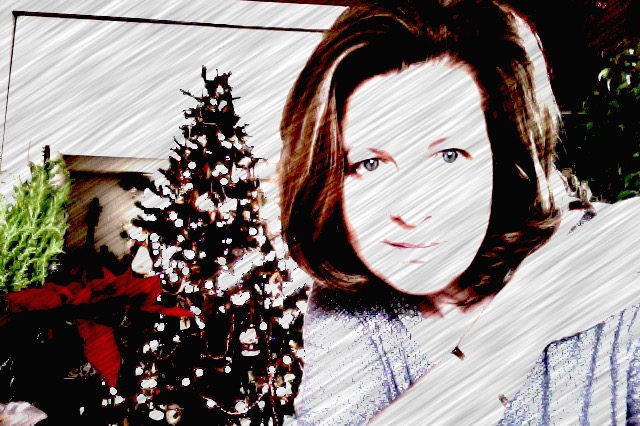 This book carried me through the days before and after Christmas. I found little moments each day to read a few chapters and stayed up reading after Marc had fallen asleep. It is filled with so many lessons about life. I just loved it.  
My daughter came home from school with this book, Tuesdays with Morrie, sometime in November. I recognized the title but I had never read it. As usual she fired through it, but this time, when she was done, she suggested I read it. I was happy to oblige her. What I didn't realize was that the very act of reading this book forced me out of my usual over achiever routine to get on top of what is next on the holiday agenda: the next meal, desert, ready the stuffing, calculate this, run out for that. Marc often queries, "Don't you ever stop?" I don't. I get up at 5:30. I get ready, have a bite, a bit of coffee, get a lunch together and I'm out the door between 6:30 and 6:45 AM to get in to work by 7:30. I like to start early because I get ahead of the traffic and get a jump start on most people who get in later. Even if I have a lunch I don't stop for lunch most days at work. I just eat at my desk and try to get ahead of the stack of work that awaits us every day. When I leave the office (rarely on time) I tackle my 60 - 90 minute drive to get home to start on supper for the family. On the way home I call to find out what is on the homework agenda, I need to get an idea of what is waiting for me. Sometimes I stop at the grocery store; that is if it wasn't already done over my lunch "break". Along with being the family cook, tutor, dishwasher,taxi driver, there is laundry and just a constant onslaught of to-do's that comes with each and every passing day. Morrie's story drew me away from this pace. This rat-race pace of existence. I always used to say, "Life is for living" but I have not been my own poster girl as of late. Was I letting something inside of me die?
I finished the book this morning. I was touched by all the wisdom it contained. I was touched by the story of this beautiful friendship. Even more so, I was touched by the truth that reading it was a gift: a gift I bestowed upon myself. It brought me back to my humanity. Thanks Mitch for sharing your final thesis with a great life Coach! 
Namaste! 
Bianca 
This personal blog was written by Bianca Pittoors. You may "share" it in its entirety. I respectfully request that you respect it as the intellectual property that it is. Thank you! 
Bianca Pittoors & Marc Langis are Bianca Basso. Creators of original vintage music, they are distinctive in their contemporary style.