"The meaning of life is to find your gift. The purpose of life is to give it away." - Pablo Picasso 
I went to bed last night, my soul wrapped up in a peaceful blanket of pure bliss. We were out at the Ottawa Winter Jazz Festival and were privy to a trifecta of musical enchantement, each group building on the previous wonderful performance, until we reached the evening's final heavenly ascension. (audio)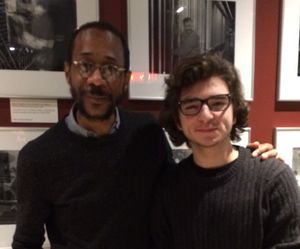 The festival organizers had masterfully crafted the evening to be a mind, body and soul experience.  The Chocolate Hot Pockets started us off with an intense driving musical set. The band was young, ambitious, their minds and fingers racing. A very tight group and certainly one to keep your eye out for. Nice writing, great playing. These boys are dynamic and full of life. I was living those moments vividly. Next was the Mike Murley trio setting up a beautiful contrast. I had not heard Mike Murley in a while and never in this format although it has been going on for many years. There was a transparent humanity woven in to the musicality here. A exquisite repertoire offered with mastery and feeling. Non-standard standards provided the template for a very touching experience. When that set was over, I was filled; filled with warmth and a happiness that music played very well can bring.  I could have died with the contentment that I had experienced a very beautiful moment in my life.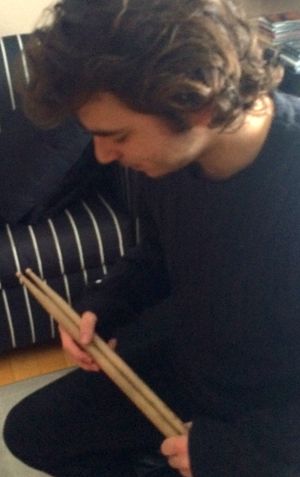 During the break I thought, "This has been really good" secretly wondering if the next performance, even if I knew would be masterfully executed, could continue to escalate the musical experience I was in. The Fraser Hollins quartet features living musical greats. With Fraser Hollins was Joel Miller, Jon Cowherd and Brian Blade. Playing original compositions by Fraser Hollins and Joel Miller (I just want to say WOW here) there was an interiority, a centering quality, from which the musicians allowed the music to take on an exponential dimension before releasing it through their instruments. Greater than us, this wave carried us out to sea with a gentle but unmistakable force. We were immersed in an authentic human experience. It built upon everything that came before it, to deliver a sublime moment, steeped in humility; humility that can only come from transcendance . It was a spiritual experience. In those moments, I was one with myself and with all. 
Music, and art, can have such a powerful effect on us human beings. As an artist and a giver of music, when I am on the receiving end, my heart is as wide open as when I am the one on the stage. When the magic starts to happen, I just open my flood gates and let the flow of happiness in. The moments that were before me may have come to an end, but at home, we have a boy who got his photo with Brian Blade and a pair of sticks that are better than bars of gold. I have my memories of seeing such joyful musicians give us all of who they are, each one of them. Then upon waking this morning, wanting to write, to paint and sing the joy that is still resonating therein, I am inspired. Alleluia!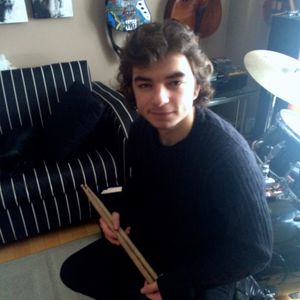 Your blissful inspiration is out there. Send it an invitation then allow it in. 
Namaste! 
Bianca 
This personal blog was written by Bianca Pittoors. You may "share" it in its entirety. I respectfully request that you respect it as the intellectual property that it is. Thank you! 
Bianca Pittoors & Marc Langis are Bianca Basso. Creators of original vintage music, they are distinctive in their contemporary style.